Increase Energy and Lose Weight

Article by Adult Health Care Center
©
Ines Obregon
(2021-07-08)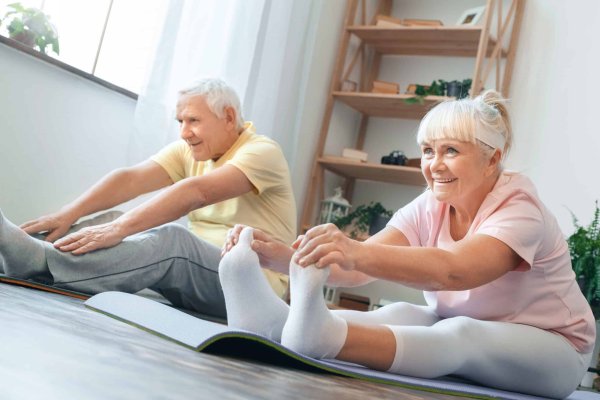 Increase Energy and Lose Weight
One of the most pressing questions of our times is how to live a healthy life. There are as many answers to this question as there are many different people. There are guidelines which we can follow to live a healthier life,
increase energy and lose weight
. Losing weight is not a difficult goal, what's difficult and perhaps more important is to ensure that the weight we've lost with great effort stays away from us.
Detoxification
Each one of us has individual reasons for having extra weight. For some, it is the love for soda and for others it could be the love for TV. In fact, researchers have shown that we gain weight in our downtime as well so the next time you're anxious or under stress, make a conscious effort to track your calories.
All hope is not lost, though, there are ways to get your body in shape while increasing your overall strength. The first step of doing this is
detoxification
. In order to
detox your body
and
prevent toxins
you should stay away from processed food in your diet. The more processed a food is, the worse it is for you.
Another thing to start in parallel is to drink a lot of water and add a lot of green leafs in your diet. The value of water cannot be stressed enough, it is one of the basic truths of getting the strength that the more hydrated you are the more energy your body will have.
Take Care of Sugars
We all love the taste of sugar on our tongue but the truth is that it's not our friend. It's better to leave sugar for the rare moments of celebrations and if that's not possible then, at least, limit it to once a week. It is still worth noting that if you can choose between artificial sugars and
natural sugars
like honey than choose the natural one over artificial in all cases.
Exercise
The only active way of losing weight is to
exercise
. There is no shortcut to it and there's no better way to lose weight than actually moving your body. There is no rule to when and how you should exercise, all of us have different personalities and schedules so whatever fits your lifestyle is great as long as keeps you moving.
The best way though is to make a schedule and a commitment to yourself and try to follow this schedule.
Fruits and Vegetables
Fruits and vegetables
are so important that we actually need a section to highlight their importance in
increasing energy and losing weight
. Fruits and vegetables will not only strengthen your body but they will also flush out the bad stuff you're probably putting in your body right now.
These were the things we can physically do to make changes in yourself, however, all of this needs a psychological support as well. There is no alternative to loving yourself, learn to embrace your body and the rest will follow through.
Increase Energy and Lose Weight

comments powered by

Disqus