Adult Hormonal Acne: Causes and Treatment

Article by Adult Health Care Center
©
Jennifer Greenwood
(2022-07-21)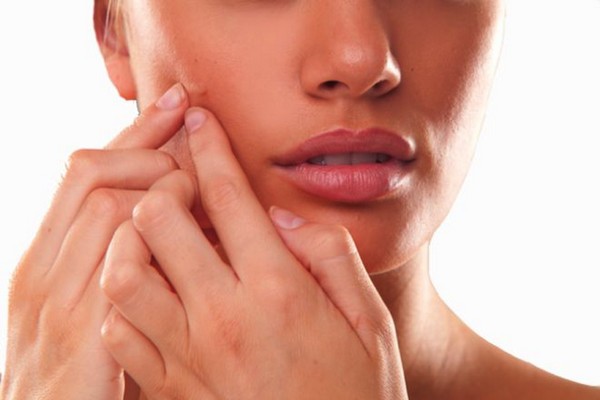 Specialists say that acne is caused by hormones, but there were no serious examinations of this phenomenon to date. Research conducted recently established that almost 50% of all women encounter
adult acne breakouts
throughout the week before their menstrual cycle.
What is interesting about
adult hormonal acne
is the fact that they cannot be treated by the usual therapy methods. Topical antibiotics and topical retinoids are useless in this case. Pay attention to the following facts to identify hormonal acne:
What is Adult Hormonal Acne?
Hormonal acne or
adult hormonal acne
is also known as acne vulgaris is caused due to the disturbance in skin condition occurring due to overproduction of androgen hormones in the body.
Testosterone
or Androgen is said to be the main sex hormone which is found both in males and females. Adult hormonal acne is caused due to the excessive production of androgen in the body.
The androgen hormones tend to stimulate sebaceous glands which produce a high amount of natural oil or sebum in the skin. This sebum produced gathers in the hair pores or follicles and later gets mixed with dead cells and bacteria leading to the
formation of blemishes or pimples
.
Hormonal acne is quite common to appear during puberty but in certain cases, it may continue to appear in elder people. It is also seen that adolescents or teenagers suffer more from hormonal acne because of the
hormonal changes
that take part in their body during that time.
Also during that period hormonal acne is more noticeable in males as compared to females because of the fact that males produce more testosterone than females. While females might suffer more from such acne during the natural cycles they undergo which include pregnancy, menstruation, and menopause.
Development of Adult Hormonal Acne
While some adults may
start developing their acne
starting only from their 20s or 30s, a certain amount of them seems to never outgrow it, passing into adulthood with the same breakouts.
It happens because of changes in hormonal level
. When a woman is approaching her period, the estrogen level is decreasing. Ovaries after ovulation produce progesterone and this hormone stimulates the sebaceous glands. Acne comes as the result of this.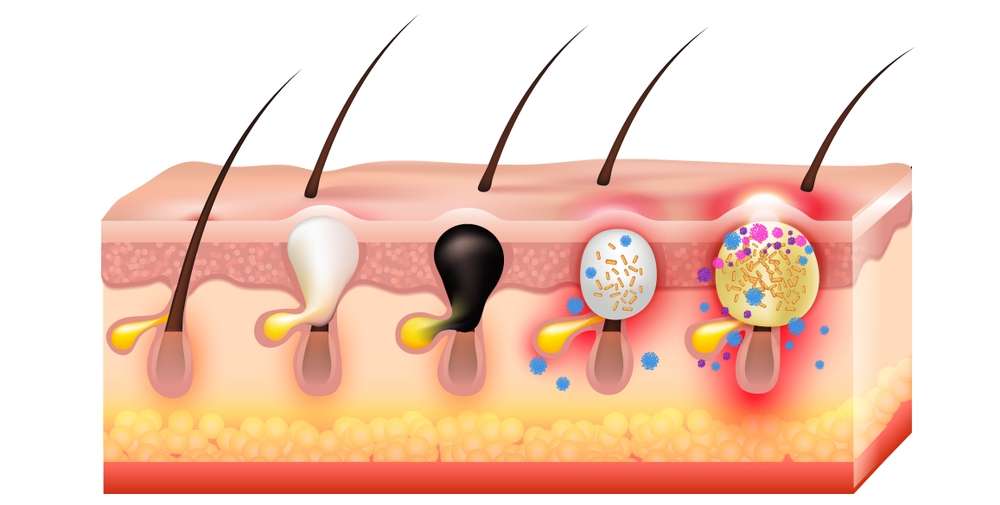 Some pregnant women are affected by hormonally caused acne. During the third trimester, their sebaceous glands elevate oil production, causing frequent breakouts. There are women who suffer from
acne outbreaks
after menopause as the testosterone level gets higher while estrogen level is decreasing.
As you can see,
adults may experience acne problems
during their whole life from puberty to their old years. These problems may not disappear with age and can even get worse.
If you want to achieve great results, see your dermatologist who will help you find the best acne treatment.
Causes of Hormonal Acne
Acne
provoked by
hormonal influence
starts at the age of 20-25, sometimes it is topical for teens and at times mature women may have it. Adult acne pimples usually appear on face, especially chin and jaw. But sometimes there are acne traces on the chest or back. Regardless of the fact that hormonally-influenced adult acne is seldom severe and usually manifests itself as small inflammatory nodules and papules, women suffering from the disease can't help but wonder: how does it start?
It is known that our adrenal glands start making an androgen,
dehydroepiandrosterone sulfate
(DHEAS), when we are still kids of about 10 years old. Also at the breakout of puberty two more androgens, so called "male" hormones, dehydrotestosterone (DHT) and testosterone, begin to work in women's bodies. They all stimulate the sebaceous glands to produce more of the skin's natural oil, or sebum.
That's why so many teenagers suffer from oily skin and acne. And boys, who have more "male" hormones, suffer from teen acne more often than girls.
Unlike adult acne, teen acne is often easy to treat.
Level of hormones is very flexible at young bodies. First-line treatments will help in most cases and include as topical retinoids and benzoyl peroxide, supported by oral antibiotics.
But after the initial improvement there may come a period when the hormonal level changes and the body stops reacting to the therapy. In such cases the procedure of adult hormonal acne treatment should be altered and it's often suggested to try
natural pills for hormonal acne
.
Common Factors That Trigger Hormonal Acne in Adults
There are some people that might experience more of hormonal acne due to hereditary factors.
As we mentioned before,
puberty
is another factor that may trigger hormonal acne. Puberty is the age period during which adolescents reach sexual maturity and becomes capable of reproduction. The body (both males and females) under this period undergoes
numerous hormonal changes
. The male body as compared to females produces excessive androgen hormones which are responsible for the formation of pimples or skin blemishes. The females on the other side also suffer from hormonal acne due to an imbalance of hormones in the body.
Factors That Trigger Hormonal Acne in Adults
But
the most common factors that are known to trigger hormonal acne in adults
include:
Adult Hormonal Acne Treatment
Hormonal acne
in both male and females can be treated with the 2 following certain methods: non-prescription treatments and
prescription medications
.
Non-prescription Treatment for Adult Hormonal Acne
Natural Treatment for Adult Hormonal Acne
Prescription Treatments for Adult Hormonal Acne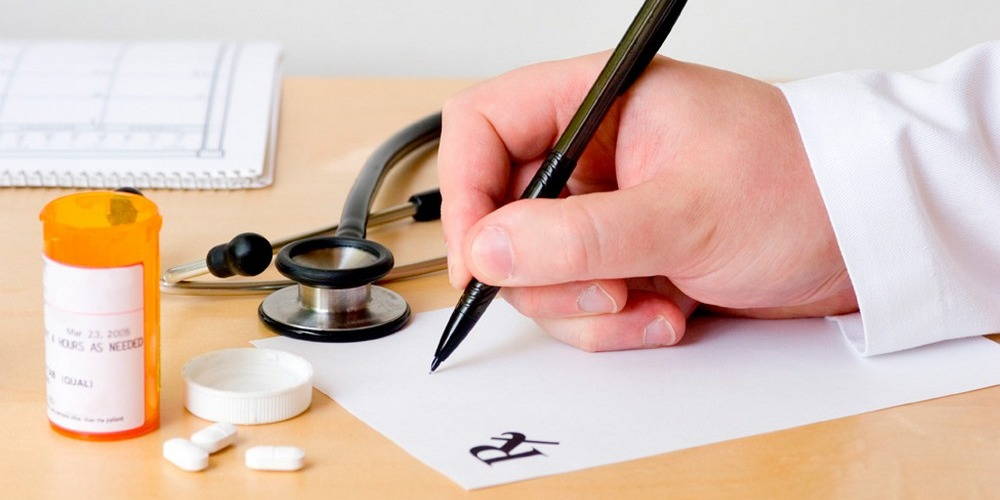 Prescription Treatment for Adult Hormonal Acne
Read more about adult acne treatment
comments powered by

Disqus