Weight Control

Article by Adult Health Care Center
©
Ines Obregon
(2019-02-01)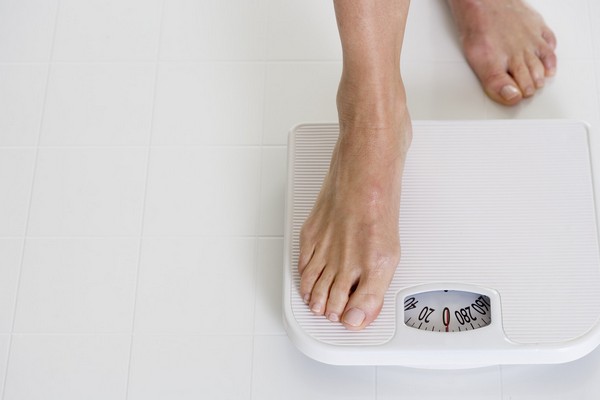 Your
weight control
is a balancing act, and calories are part of that equation. Fad diets may promise you that counting carbs or eating a mountain of grapefruit will make the pounds drop off. But when it comes to weight loss, it's calories that count.
Weight loss
comes down to burning more calories that you take in. You can do that by reducing extra calories from food and beverages and increasing calories burned through physical activity.
Once you understand that equation, you're ready to set your
weight-loss goals
and make a plan for reaching them. Remember, you don't have to do it alone. Talk to your doctor, family and friends for support. Also, plan smart: Anticipate how you'll handle situations that challenge your resolve and the inevitable minor setbacks.
If you have
serious health problems
because of your weight, your doctor may suggest weight-loss surgery or medications for you. In this case, you and your doctor will need to thoroughly discuss the potential benefits and the possible risks. 
Latest Health News
Study: Plant-based diet boosts metabolism
Posted on
Tuesday, December 01, 2020
A plant-based diet boosts after-meal burn, leads to weight loss, and improves cardiometabolic risk factors in overweight individuals, according to a new randomized control trial published in JAMA Network Open by researchers with the Physicians Committee for Responsible Medicine.
Could the keto diet help prevent or mitigate severe COVID-19?
Posted on
Monday, November 30, 2020
A new study published in the journal of Translational Medicine reports that the ketogenic diet (KD) may be useful in this area, with its track history of effectual reduction of fat mass, anti-inflammatory and immunomodulatory effects, and consequent improvement of cardiovascular health.
Bariatric surgery linked to lower risk of hospital and intensive care unit admission
Posted on
Wednesday, November 25, 2020
A Cleveland Clinic study shows that among patients who have obesity and who tested positive for COVID-19, a past history of bariatric surgery was significantly associated with a lower risk of hospital and intensive care unit admission.
Weight Control
comments powered by

Disqus