Weight Control

Article by Adult Health Care Center
©
Ines Obregon
(2019-02-01)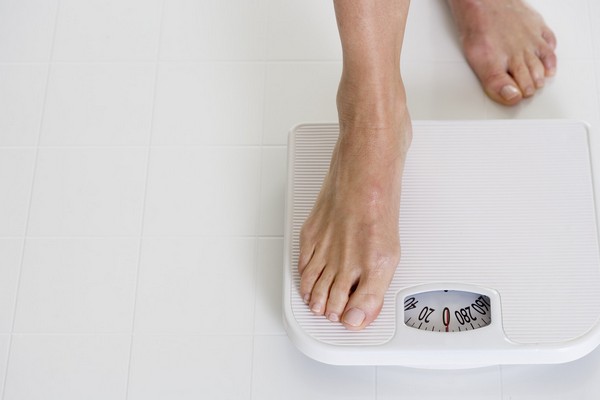 Your
weight control
is a balancing act, and calories are part of that equation. Fad diets may promise you that counting carbs or eating a mountain of grapefruit will make the pounds drop off. But when it comes to weight loss, it's calories that count.
Weight loss
comes down to burning more calories that you take in. You can do that by reducing extra calories from food and beverages and increasing calories burned through physical activity.
Once you understand that equation, you're ready to set your
weight-loss goals
and make a plan for reaching them. Remember, you don't have to do it alone. Talk to your doctor, family and friends for support. Also, plan smart: Anticipate how you'll handle situations that challenge your resolve and the inevitable minor setbacks.
If you have
serious health problems
because of your weight, your doctor may suggest weight-loss surgery or medications for you. In this case, you and your doctor will need to thoroughly discuss the potential benefits and the possible risks. 
Latest Health News
Physical exercise can reduce liver fat, improve blood sugar control in obese individuals
Posted on
Friday, June 14, 2019
Research conducted at the University of Campinas in São Paulo State, Brazil, shows that vigorous physical exercise such as strength and weight training can reduce accumulated liver fat and improve blood sugar control in obese and diabetic individuals in a short time span, even before significant weight loss occurs.
New smartphone app helps anorexic patients to normalize their eating rate
Posted on
Thursday, June 13, 2019
Swedish scientists say that eating disorders should be considered just that - eating disorders, rather than mental disorders. The proof, they say, is in the eating.
Study uncovers trigger for cachexia
Posted on
Thursday, June 13, 2019
Among all major cancers, pancreatic cancer has the highest rate of death - 93 percent of patients die within five years of diagnosis.
Weight Control
comments powered by

Disqus