Weight Control

Article by Adult Health Care Center
©
Ines Obregon
(2019-02-01)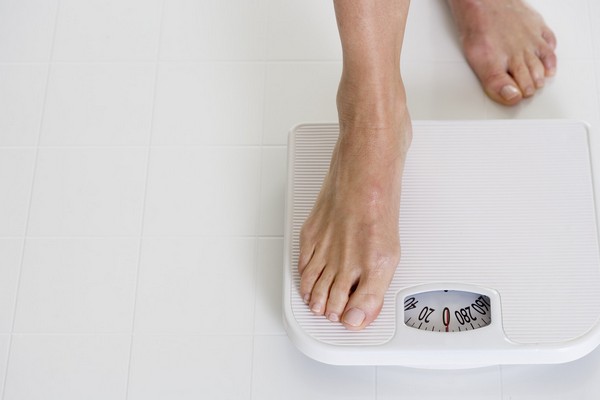 Your
weight control
is a balancing act, and calories are part of that equation. Fad diets may promise you that counting carbs or eating a mountain of grapefruit will make the pounds drop off. But when it comes to weight loss, it's calories that count.
Weight loss
comes down to burning more calories that you take in. You can do that by reducing extra calories from food and beverages and increasing calories burned through physical activity.
Once you understand that equation, you're ready to set your
weight-loss goals
and make a plan for reaching them. Remember, you don't have to do it alone. Talk to your doctor, family and friends for support. Also, plan smart: Anticipate how you'll handle situations that challenge your resolve and the inevitable minor setbacks.
If you have
serious health problems
because of your weight, your doctor may suggest weight-loss surgery or medications for you. In this case, you and your doctor will need to thoroughly discuss the potential benefits and the possible risks. 
Latest Health News
Individual clinical judgments needed for prescribing aspirin in primary prevention
Posted on
Monday, February 17, 2020
The most recent guidelines for primary prevention recommend aspirin use for individuals ages 40 to 70 years who are at higher risk of a first cardiovascular event, but not for those over 70. Yet, people over 70 are at increasingly higher risks of cardiovascular events than those under 70.
Lab mice may have differences in small-intestine microbiome as compared to humans
Posted on
Friday, February 14, 2020
There is a growing consensus that the gut microbiome is involved in many aspects of physical and mental health, including the onset of Parkinson's disease, multiple sclerosis, and even some behaviors.
Georgia State researcher receives $1.67 million federal grant to study gut immunity
Posted on
Sunday, February 09, 2020
Dr. Tim Denning, professor and associate director of the Institute for Biomedical Sciences at Georgia State University, has received a four-year, $1.67 million federal grant to study how an immunological pathway influences inflammatory signaling in the intestine that can lead to chronic human diseases such as inflammatory bowel disease.
Weight Control
comments powered by

Disqus