Weight Control

Article by Adult Health Care Center
©
Ines Obregon
(2019-02-01)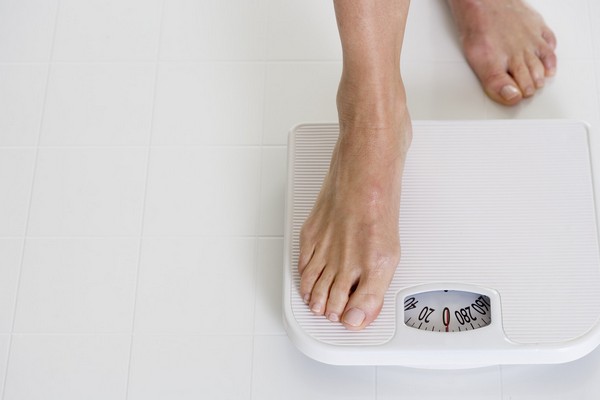 Your
weight control
is a balancing act, and calories are part of that equation. Fad diets may promise you that counting carbs or eating a mountain of grapefruit will make the pounds drop off. But when it comes to weight loss, it's calories that count.
Weight loss
comes down to burning more calories that you take in. You can do that by reducing extra calories from food and beverages and increasing calories burned through physical activity.
Once you understand that equation, you're ready to set your
weight-loss goals
and make a plan for reaching them. Remember, you don't have to do it alone. Talk to your doctor, family and friends for support. Also, plan smart: Anticipate how you'll handle situations that challenge your resolve and the inevitable minor setbacks.
If you have
serious health problems
because of your weight, your doctor may suggest weight-loss surgery or medications for you. In this case, you and your doctor will need to thoroughly discuss the potential benefits and the possible risks. 
Latest Health News
Novavax SARS-CoV-2 vaccine candidate shows promise in animal models
Posted on
Thursday, July 02, 2020
A new study published on the preprint server bioRxiv in June 2020 shows that a candidate spike protein vaccine can induce neutralizing antibodies, antiviral T cell responses, and protection against infection.
Irritable bowel disease heightens the risk of dementia
Posted on
Friday, June 26, 2020
Scientists have long explored the link between the gut and the brain. Now, a new study shows that older adults with chronic inflammation of the digestive tract may develop dementia more than seven years earlier than those who do not have the condition.
Entos Pharmaceuticals selects two lead DNA vaccine candidates for COVID-19
Posted on
Friday, June 26, 2020
Entos Pharmaceuticals, a healthcare biotechnology company developing nucleic acid medicines with its Fusogenix drug delivery platform, today announced the selection of two lead candidates for a pan-coronavirus Fusogenix DNA vaccine from its prototyping program launched at the onset of the global COVID-19 pandemic.
Weight Control
comments powered by

Disqus